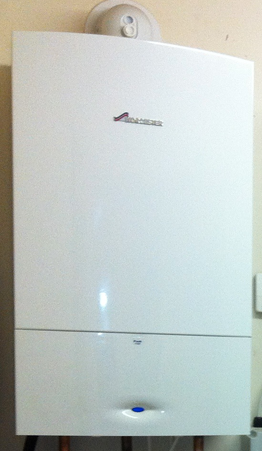 Are you looking to replace your gas boiler with a more efficient model? Our local team of registered plumbers specialise in the installation and maintenance of condensing boilers such as combi boilers, system boilers and regular boilers.
Why use a condensing boiler?
A condensing boiler is about 12% more efficient than a conventional boiler because it condenses the hot gases (the steam which is normally wasted) into water, resulting in further heat recovery. This results in lower fuel costs and better efficiency.
Combi boilers are particularly beneficial as they combine your central heating and hot water into a single unit making them perfect for properties where space is an issue. They also provide hot water through your taps at mains pressure, which means that you get the force of a power shower without an additional pump.
System boilers are similar to regular boilers but they do not require the use of a feed and expansion cistern. Hot water is efficiently pumped directly into the heating system, making response times quicker.
Which boiler?
Our registered installers can advise you on the various products available and help you find the most cost effective option for your property and requirements. They can source your boiler for you at a competitive, trade price and install it in your home to the highest standard possible. You can have complete confidence in our expertise and service levels. If you would like to know more about installation costs, boiler servicing or boiler repair, please contact our friendly team or read more in our commitment statement.