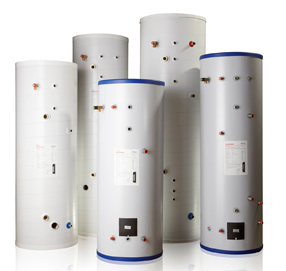 Thinking of installing a heat pump into your home or commercial property? There are many benefits associated with air source and ground source heat pumps including lower heating bills and lower carbon emissions. Heat pumps are also perfect for properties that either don't have access to gas or have underfloor heating.
What is a heat pump?
Heat pumps work by extracting the inexhaustible free supply of warmth gained from solar energy, which is stored naturally in the ground, air or water. It then uses that warmth for domestic heating and hot water.
In a well-insulated property, every 1-kilowatt of electricity used to power the air source or ground source heat pump can provide up to 4-kilowatts of free energy (resulting in 500% efficiency compared to the 90% you'd get from a boiler). And, because heat pumps have fewer moving parts, they are less likely to go wrong. They even have a life expectancy of up to 25 years!
Installing Heat Pumps
Our registered installers will visit your home or site, or look at your architectural plans, to inspect your insulation and land surrounding the property first, depending on the type of heat pump you want. Insulation is key to its efficiency.
We can advise you on everything you need to know prior to any work. Read more about our service levels or contact us to find out more about products, installation, maintenance and repair.